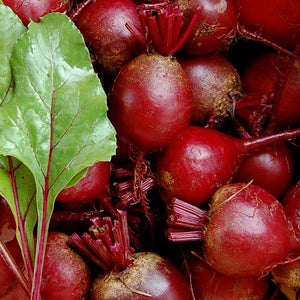 Top notch heirloom variety, well-known for high-quality roots.

Beta vulgaris
Tops are strong. A standard type for the home garden or direct market sales. Uniform, 3" round roots store well and are excellent for fresh eating or canning. First developed by a Mr. Reeves of Port Hope, Ontario, Canada and further selected for improvements by D.M. Ferry & Co., who officially released it in 1892 as Detroit Dark Red. Approx. 1,560 seeds/oz.
Quality tops
Uniform 3" roots
Package size: 1/16 oz.