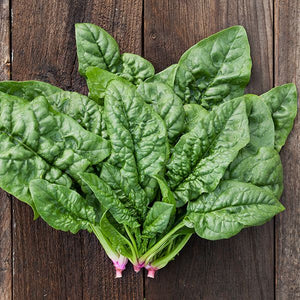 Dark green leaves are more savoyed than Giant Winter.

Pisum sativum
Performs best as a fall crop, but also excellent as an overwintering option in greenhouses or high tunnels. A reliable green for winter CSA offerings, but does not perform well in the heat of summer. David Landreth developed the original Bloomsdale spinach in the 1800s.
Tunnel variety
Fall/winter crop
Baby or full size leaves
Package size: 1/4 oz.