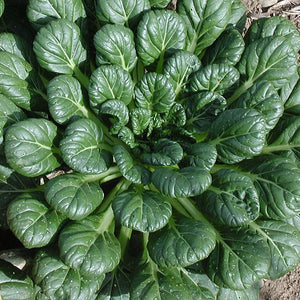 Fast growing spoon-shaped leaves are dark green and glossy with narrow white stems.
Brassica rapa var narinosa
Most popular as a baby leaf for salad and braising mixes, or bunched at full size. Mild flavor and tender texture. At full size leaves form a rosette that sits close to the ground. Approx. 650 seeds per 1/32 oz.
Package Size: 1/32 oz.