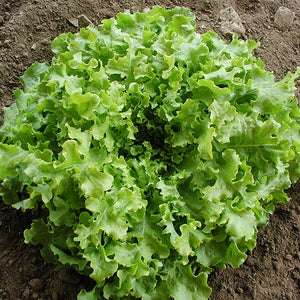 Bright green oak leaf most commonly used for baby leaf production, favored for its shape, color and rapid growth rate.
Lactuca sativa
Full size habit is loose and open. Very attractive and always tender and sweet. An All-America Selections (AAS) winner in 1952, and has remained a favorite to this day. Heat tolerant and bolt resistant. Approx. 24,000 seeds/oz.
Popular for baby leaf
Heat tolerant
Package Size: 1/32 oz.