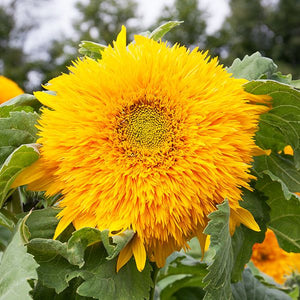 Large, fully double and fuzzy blooms soft enough to cuddle with.

Helianthus annuus
Multi-branching plants have numerous bright yellow, eye catching pompom-like flowers adored by children and just about everyone else. Will bloom longer than any other type; highly vigorous and productive. Approx. 550 seeds/oz.
Attracts bees
5-6' tall
Annual
Package Size: 1/16 oz.