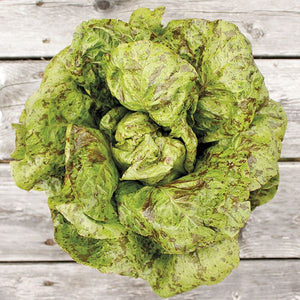 An unusual bright green romaine with crimson splashes.
Lactuca sativa
Upright growth, early coloring and crisp texture make this an excellent choice for both baby leaf and full-sized heads. Heat tolerant with a similar texture to Jericho or Pirat. Approx. 24,000 seeds/oz.
For baby or full size
Heat tolerant
Package Size: 1/32 oz.