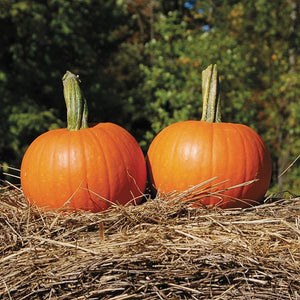 Commercial standard for pie pumpkins with long handles and dry, bright orange skin.

Cucurbita pepo
Stringless, sugary flesh cooks down to a smooth, superior pie filling. Slightly smaller and more uniform than New England Pie. Great for painting and carving, too! Approx. 175 seeds/oz.
Uniform size
Reliable harvest
3-4 lb fruit
Package size: 1/8 oz.