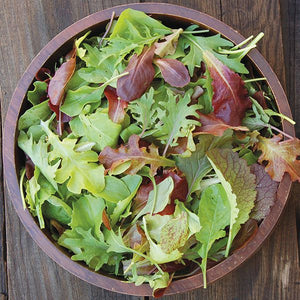 Our best-selling item for the home garden!
Mixed species
Our own HMOS blend of lettuce and mustard greens. The diversity of this mix will give you a great medley of flavor and color. Mustards grow quickly, shading the soil for lettuces, creating a bountiful mix of greens suitable for cut-and-come-again harvest. Approx. 24,000 seeds/oz.
HMOS EXCLUSIVE
A complementary mix of lettuces and mustards
Package Size: 1/32 oz.